KENYA
BENEDICTINE MONASTERY
PRINCE OF PEACE
The Prince of Peace Benedictine Monastery, Tigoni, under the umbrella of the Ottilien Congregation is situated in Kenya in the Limuru highlands, 15 miles west of Nairobi city, under the Archdiocese of Nairobi. The monastery has 52 monks in total.
We have three other dependent houses that belong to the main house, that is, Nairobi [Ruaraka]; Nanyuki, at the foot of Mount Kenya; Illeret, at the border of Ethiopia and Kenya; and one parish in the diocese of Eldoret in Rift Valley. The other three houses are actively involved in Pastoral work with the laity. In Nairobi we have a parish which is mainly serving the people in the slums of Mathare of whom 70% are dependent on manual jobs around the city. In Nanyuki, we have a spiritual Pilgrim centre called "The African Bible on the ground," based on the African synod on Inculturation. And in Illeret is basically Primary evangelization and civilization around the area.
During this challenging times with the corona virus, it has really been a learning moment also, how to live around those people at such times. They look to us for their upkeep because they have nowhere else to run and yet we are also struggling in our own ways. However, in our small ways that we can, we assist where possible with the local and international well-wishers. So far we are doing the much we can.
Our projects also which were the source of employment for the locals have halted and we have to lay them off to find whichever way possible to survive, which is not easy for them.
This problem has led to more other problems. Some people have resorted to criminal activities like stealing from people whom they think still have something; this makes the community very insecure.
Schools also being closed has led to many family problems, like teenage girl pregnancies, drug abuse and robberies have also become rampant.
We are hoping that the situation changes soon and people go back to their lives, God willing.
REFLECTION
23 AUGUST
I have arrived!
Patricia A.
The title of today's "stop" on this Camino Online – "I have arrived" – brought to mind the following reflections.
The title first reminded me of my arrival at the Cathedral of Santiago de Compostela in 2002. The tomb of the Apostle Saint James within the Cathedral marks the "goal," destination or arrival point for most who embark upon the Camino de Santiago, and my arrival at the tomb marked the end of my more than one-month walk across northern Spain from France. I recall feelings of anticipation, excitement and accomplishment, as I caught my first glimpse of the city on that last early morning walk. I also recall feelings of gratitude, wonder and joy as I went about that day's activities in the Cathedral and in the city. In addition, and alongside celebratory moments with fellow pilgrims and travelers met along the Camino, I felt a growing need to "digest" the overall experience. As a part of me didn't want the daily rhythm Camino to end just yet, I walked on a few more days to Finisterre. There, following countless pilgrims before me, I contemplated the sun setting over the Atlantic Ocean's vast expanse, basked in its glow and savored my arrival and the journey's completion. My westward gaze looked towards New York – where I was born, where I had been living at the time and where I was supposed to return. My mind's thoughts moved towards the future and various work-related decisions before me. I recall feeling a sense of being "in between" – between the end of the Camino and my return home, between my pre-Camino life and my post-Camino "next steps." I sensed change stirring within and decided to take some time to "digest" (and honor) my experience of the Camino before returning home. Thanks to a suggestion of a fellow pilgrim, I called upon the Monastery of Monte Irago in Rabanal del Camino. The monks there welcomed me for a few days of needed rest, reflection and prayer in their guest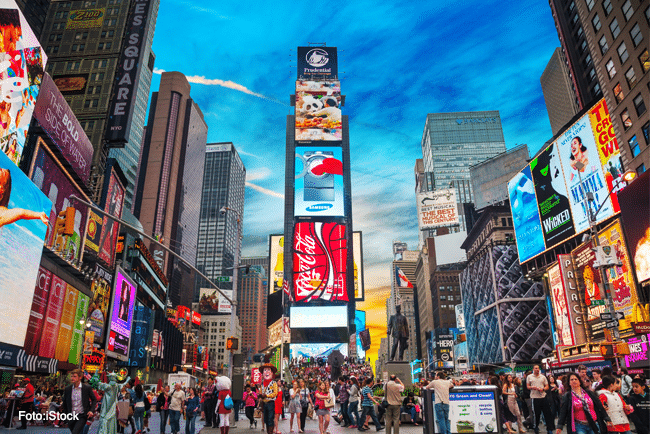 In the context of Covid-19, the title reminded me of my hurried departure and arrival from New York in March of this year to my parents' home near Madrid to accompany them during Spain's Covid-19 lockdown. (We celebrated my father's 90th birthday during the lockdown!) It also brings to mind my arrival a few days ago to the Monastery in Rabanal del Camino, after five months of quasi-full confinement with my parents. I had arrived at the end of our confinement with a sense of being, as in 2002, "in between" – this time, between my pre-Covid-19 life in New York and my upcoming return there, between these precious months spent with my parents and my leaving them – in each case with all the uncertainties of Covid-19's "new normal." The Monastery, once again, welcomed me for a few days of needed rest, reflection and prayer.
Arrivals. Arrivals bring you to a new place (physical, mental, emotional or spiritual), one different from where you previously were. Arrivals imply a "stopping," marking the end of one experience. They generally involve one or more shifts, such as physical (from movement to rest) or a shift in the focus of attention or perspective. They can be joyous and celebratory or not. The saying "be where your feet are" comes to mind. Arrivals contain an inherent invitation to be fully present to the moment, to be present to the people we encounter (through our listening and interactions), to ourselves (through rest, inner listening and reflection) and to God (through meditation and prayer). As arrivals are typically followed by departures, they are (in a sense) "in between" moments – pauses in between two movements – and mark not only the end of one experience but also the eventual start of another. Arrivals can be opportunities to rest and to reflect upon whatever has just been completed – a journey, a goal met, a shared family experience, a lockdown ended, an emotional healing, a spiritual awakening. After a moment's "stop," we can often move forward with renewed strength (of all kinds) and confidence irrespective of any uncertainties.
On the Camino de Santiago, there is a daily movement from one town to the next, with each arrival allowing for a night's rest, reflection and preparation for the next day's journey. In our day-to-day, there is a daily movement from the start to the end of each new day. It seems our lives are full of arrivals and departures, whether our own or of others in our lives. While some are more significant than others, all arrivals seem to involve a similar dynamic and the same invitation to be fully present to the lived experience, however painful, joyful or neutral it may be – an invitation to be attentive to God's movement in our daily experiences, to ourselves and to others. Over countless arrivals, we grow; and, each moment of growth, however initially imperceptible, moves us forward along our journey and better equips us for our "next steps."
As odd as it may sound, the title "I have arrived" also made me think of the ever-deepening layers of an onion or of the ever-expanding growth rings in a tree – with each layer and each growth ring representing the many "arrivals" in our lives and along our inward, and ever-expansive, spiritual journey. These ever-deepening layers and ever-expanding rings makes me think that, in a sense, we never "arrive" so to speak – as we are always arriving and setting out again, always growing and continuing to grow further. In this way, it seems to me that life is movement and, contained within the overall movement, are countless invitations to arrive (and stop) before moving (growing) onwards.
Finally, writing this reflection while at the Monastery, the title "I have arrived" calls to mind the Monastery's mission of welcoming and serving pilgrims on the Camino de Santiago. The mission is rooted in the Rule of St. Benedict (53:1): "Let all guests who arrive be received as Christ." It is particularly heartwarming and an honor to witness the Monastery's continued outreach to the pilgrims and other travelers undertaking the Camino at this time, with all the risks and challenges of Covid-19. Witnessing their mission is also a reminder that each arrival can be experienced as sacred – if approached from that perspective. Once again, my arrival here stirs feelings of abiding gratitude for this community of missionary monks, for their welcome and for the rest, reflection and prayer afforded by this "stop" along my way home.
Thank you for joining us "in Camino," for being a part of our humble project, for your prayers, for your assistance and for your company.
With your support you will contribute with food bags, sanitary material, water supply, cleaning kits…
See you next week!